Published on 27.4.2023
QGIS community got together in 's-Hertogenbosch
Almost one year into my entry to the FOSS4G world I got to participate in the QGIS User Conference and Contributor Meeting in 's-Hertogenbosch, The Netherlands, last week. All of this sounded quite abstract to me before my departure. Not least the strange name of the town.
OK, well, it is quite apparent that the User Conference is a get-together of QGIS users. And that the QGIS Contributor Meeting is a meeting of people contributing to the QGIS open source project. But what was revealed to me during the days spent in these events was both a wide range of things people actually do using QGIS, as well as the many ways I or you or anyone can actually make a contribution to the project.
But! What finally made the biggest impression on me was the amazing (yes, just used that word and I really mean it) spirit in the group of over 200 people from all over the world. After three years of no community get-togethers there were many new people (like myself), but looking at the crowd you could really not tell most people were meeting each other here for the very first time.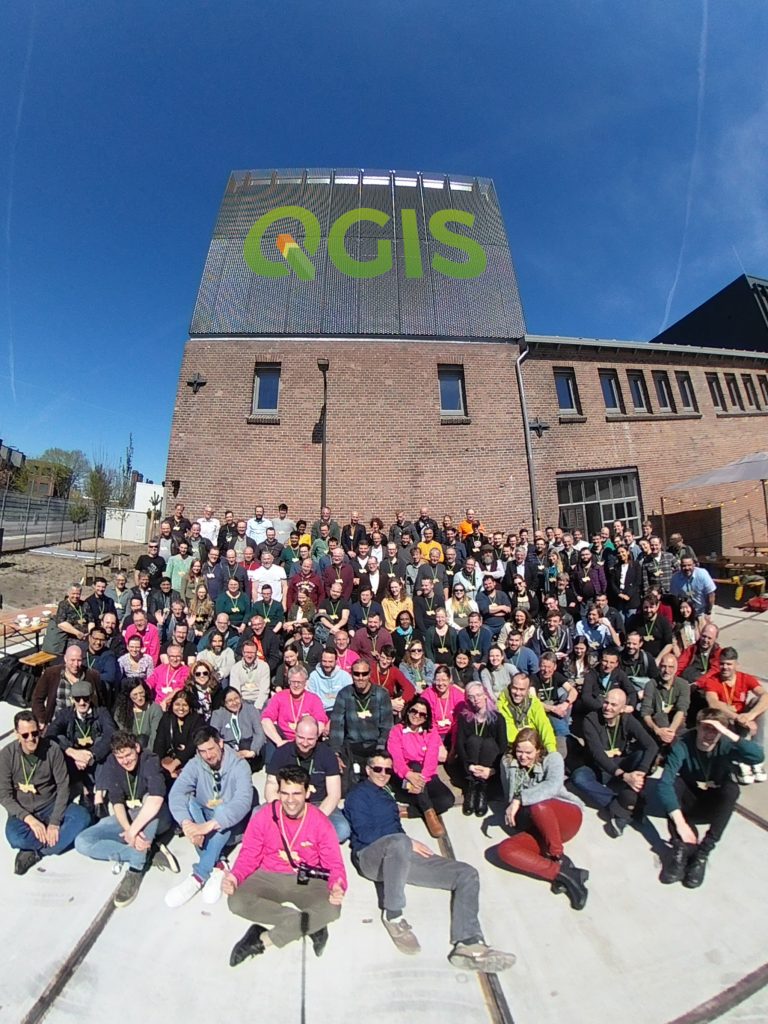 The User Conference programme forced me to make a selection of parallel tracks of presentations of QGIS projects, methods and tools. A couple of more in-depth hands-on workshops were available but as I wanted to sniff around, I opted for the presentations. As in any conference, they varied in their scope and techical level. With some of the presentations I was left to silently admire the scientists of different fields for their skill on e.g. spectrometry or hydrology. Some presentations – while all admirable – were easier to follow. I heard e.g. how to automate the creation of infographics, how to publish online maps using QGIS Server, some QGIS visualisation tricks, how changing legislative districts can be managed by QGIS and as a cherry on top: how to create very neat city maps on hardwood with the help of QGIS.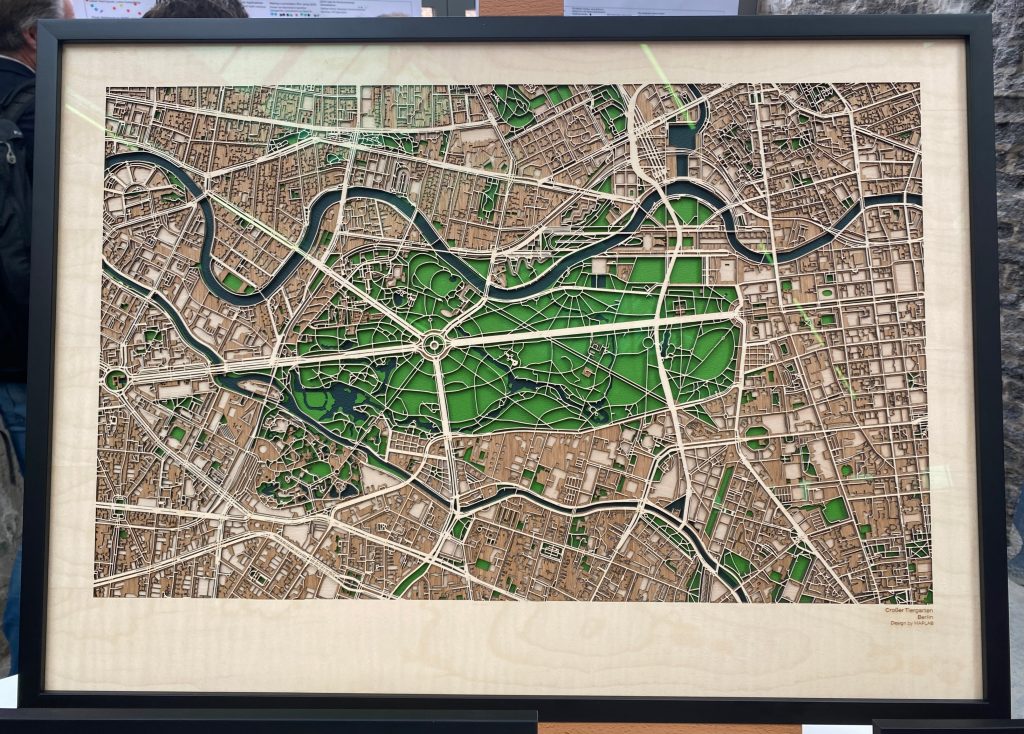 The Contributor Meeting (already 25th in history – QGIS is no baby!) started with an "Onboarding Day" where experienced QGIS contributors took us newbies by the hand and showed us how one can start to make a difference and contribute to QGIS. Although I am interested in writing code, the good news still is, that writing code is NOT necessarily needed for contributing to QGIS. It is not even where the contributions are most needed! We learned how to write or improve documentation (in practise this means user instructions and this is where the biggest need is!) and how to translate QGIS from English to other languages on the Transifex platform. This said, I am not implying that translating to e.g. Finnish is so much easier than writing code, but it is there for anyone to try.
All in all, the week was a very nice introduction to the world of QGIS and its people. I had heard it before: it feels like a family. And it did! Unfortunately I can't share all the 100+ photos shared in the conference Telegram group during the week, but here is one just to show that it was not only presentations nor staring at the screen. QGIS is a fun project and the best thing is that really anyone can join it!
If you want to contribute to QGIS, you can…
Join the community in one of the future events. Warmly recommended! On top of the links shared above, Twitter is also good place to follow what's bubbling in the QGIS community.